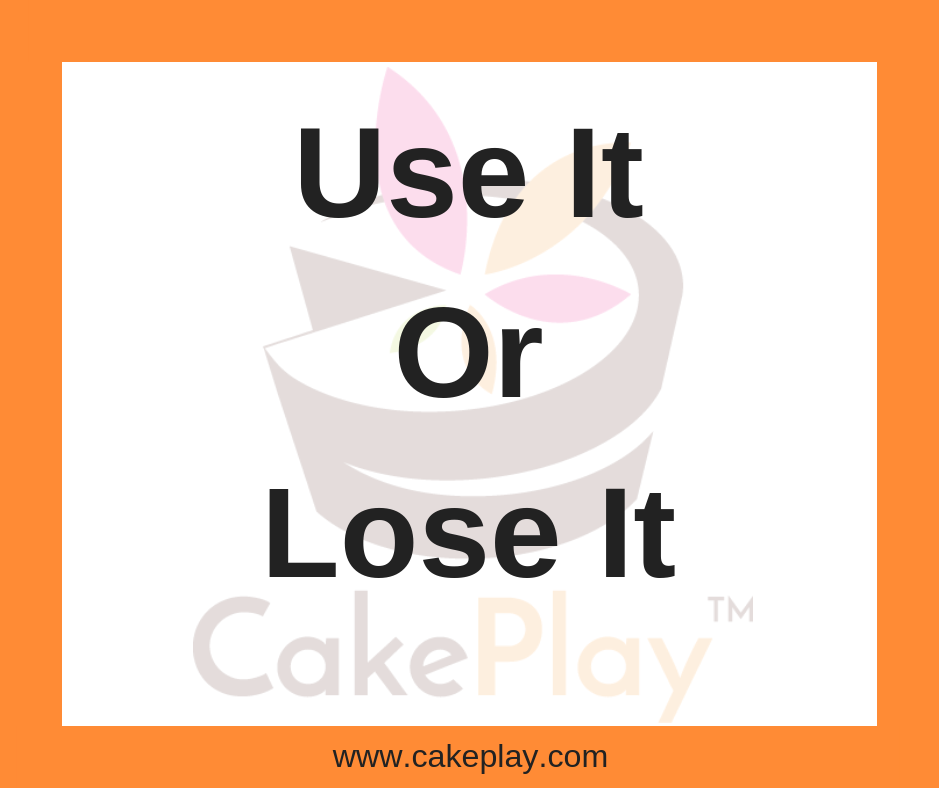 Use it or lose it
In the business of sugar, it doesn't matter how brilliant your ideas are if you don't execute them well.  Craftsmanship makes all the difference.  Just check out "Nailed It" as proof.
Just because you know how to do something doesn't mean you are particularly good at.  Just because you used to be good at something doesn't mean you still are. 
Many times as sugar artists, we get caught up in trends or fall in love with a technique and some of our skills go temporarily by the wayside.  When we take it back up, sometimes the quality suffers simply because we are out of practice. 
There are simple ways to avoid this type of setback.
Practice
Deliberately
You can set aside time in your schedule to practice those things you haven't been doing.  Consider it a little tune-up.
You can take a class to brush up on your skills.  This not only will help you stay competent but also counts as continuing education and you never know if the next great tidbit will present itself.
Set up a play date with your sugar friends to chat and create. You will also have fun and, if you are looking for a serious reason to justify fitting it into your schedule, you can call it networking.
Opportunistically
Do you have buttercream leftover?  Use it to practice your drop strings or palette knife painting.  Maybe you finish a job and have some modeling chocolate left over.  Sculpt a quick face or a bird or a rose.  Take the 10 or 15 minutes when you've finished your other work to squeeze in a little practice.
Work It
Deliberately design items that incorporate those skills on a regular or semi-regular basis. It doesn't have to be a staple, just let it make an appearance once in a while.   It makes you well rounded and it saves you the time of having to practice.  AND you'll get paid for it.  There really isn't a downside to this option.
Tinkering
Tinkering is a great step off for innovation.  You can read the blog post on that here.  It is also a great way to start practicing one technique and see if you can stretch it into a new one.
With any skill set, it is easier to keep it in working condition than the amount of effort it is to play catch up or recapture it on the decline.
Use It or Lose It
It's up to you.
---