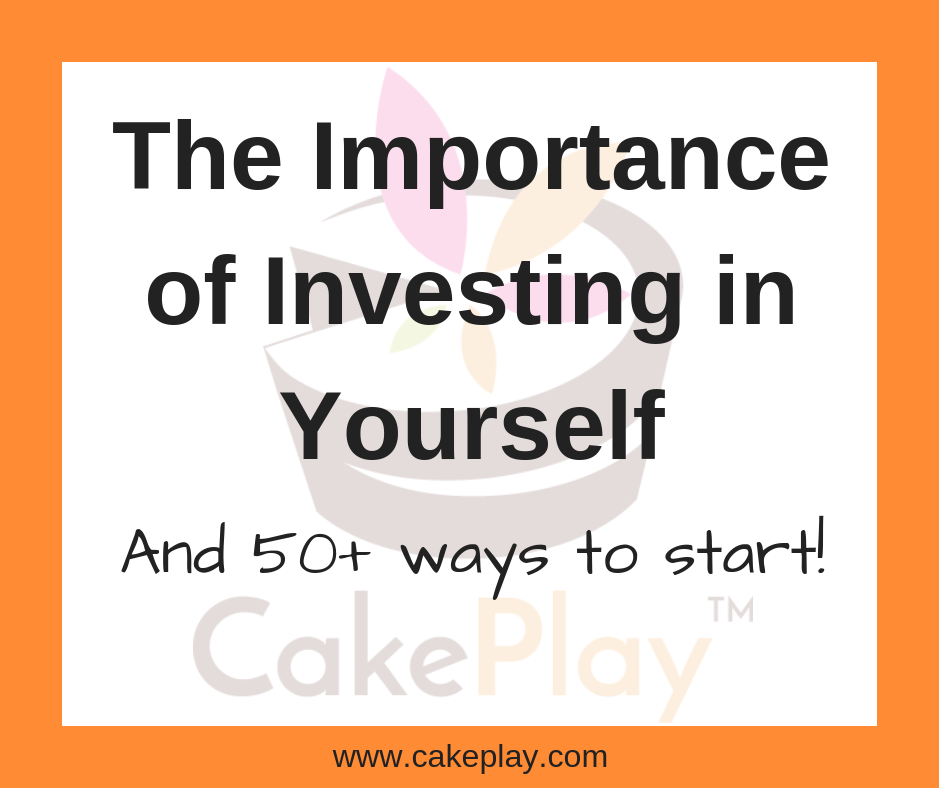 Typically, those in the pastry, cake, and sugar art business get a big break this time of year.  The big holidays are over and Valentine's day isn't until the middle of February.  This is a great time to take a deep breath to see where you and your business are and where you are headed.  It is also an ideal time to make decisions on how best to invest in yourself.
Investing in yourself is important business!  You need to put some time and energy into your priorities before the world dictates where your time and energy will go.
Feeling burnt out? You may need to preserve your sanity.  You may be motivated to meet your goals.  Are you ready for a new challenge? Are you sick and tired of being sick and tired? Or are you ready to take last year's momentum and catapult yourself to the next level?
Wherever you may be in your journey, this is a good time to figure out how and when you are going to invest in yourself.  Once you know where you want to put your energy and resources, you need to get it on the calendar.  Let's face it, most of us "forget" (or neglect) to do something if it isn't in our calendar.
If you are overwhelmed and don't know where to start, here are a few ideas to kick off your brainstorming.
Personal
Schedule a vacation
Schedule a Do Nothing Day
Make some time to tinker. Or invite your creative friends over for a play date.
Start taking a lunch break every day
Reorganize your workspace
Give your workspace a makeover
Take something off your calendar
Make time to be with friends
Make time to be with family
Eat better
Exercise more
Get enough sleep
Schedule more fun time on your calendar
Start a self-care routine
Set more boundaries
Make time to indulge in hobbies
Make a strategy to overcome a bad habit
Read a self-help book
Read for fun
Listen to books on tape
Subscribe to a podcast of interest to you
Try something new, preferably something you've always wanted to try
Professional
Purchase, replace, or fix equipment or tools
Develop and allocate funds for a marketing program
Develop a second stream of income
Take a sugar art class
Take a business related class
Take an art class outside of the sugar world
Put new systems in place
Put new policies in place
Hire a virtual assistant to lighten some of the work load
Hire an employee
Upgrade your website
Take a mentor or colleague out to lunch
Go to a conference
Update your brand
Subscribe to an industry related magazine
Subscribe to a business magazine
Subscribe to a relevant Youtube channel
Hire a professional to help in an area you lack (ex: accountant)
Invest in something that saves you time or makes you more productive
Upgrade your professional appearance (ex: uniforms, headshots, etc)
Update your business plan
Take the time to map out your goals
Review the previous year carefully to discover what worked and what didn't
Increase compensation or perks for your employees
Restyle displays or your portfolio
Find ways to partner with other local businesses
Listen to books on tape
Listen to TED talks
Review and implement new ways to increase customer service
Try a new approach (even if it scares you)
Best of Luck!
However you decide to invest in yourself, do it with total commitment.  Here at CakePlay, we are routing for you!
---