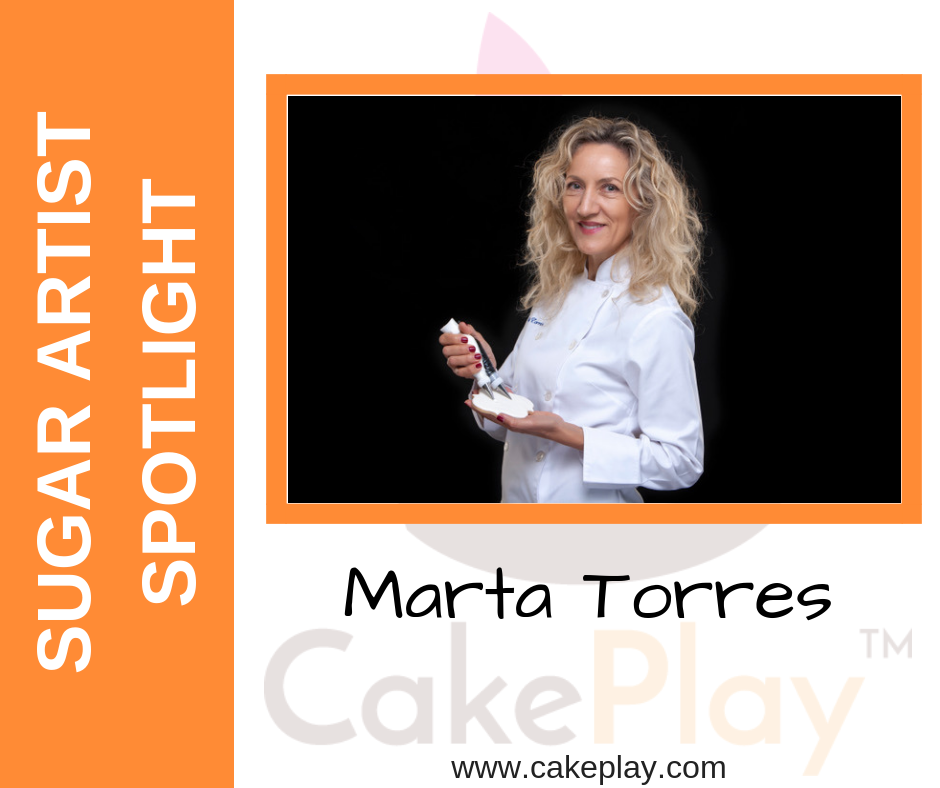 Marta Torres is an award winning sugar artist and is the creative force behind The Cookie Lab by Marta Torres and Marta Torres, Royal Icing Cookie Art.  She hails from Lisbon, Portugal.
She found her passion for cookies by accident about five years ago.  She came from the banking and consulting industries and knew nothing about royal icing or cookies but taught herself anyway.  After six months of practice she entered a contest and won!  This changed her life. 
She is now an international teacher of dimensional piping techniques.  She has spent the last 3 ½ years teaching in 27 countries to over 1,000 students. She is also frequently asked to judge cookie competitions for prestigious competitions, including Cake International.
She has been featured in many international magazines and even had a Portuguese publication release a special edition of just her work.
She enjoys doing collaborations as it gives her a chance to create pieces that are more complex and challenge her to create more three dimensional and realistic work. 
To view more of her work please visit her on Facebook or visit her YouTube channel.
---