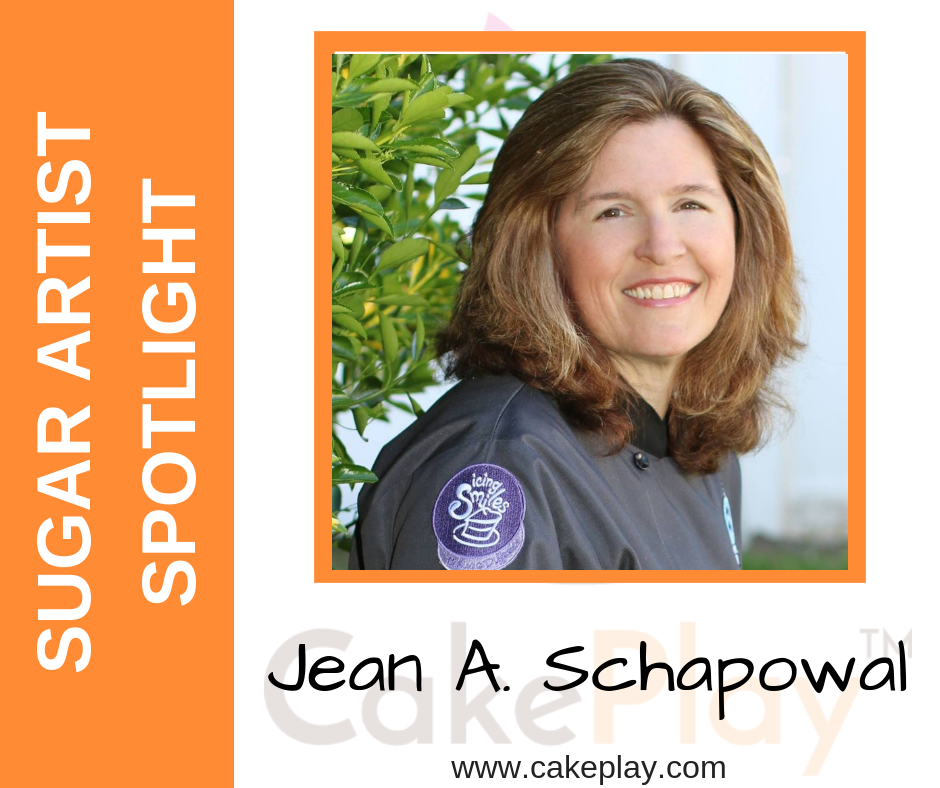 Jean A. Schapowal from Cakes With Character, is an award winning cake artist based in Long Island, New York.   She has been creating cakes for over fifteen years.
Jean has appeared on numerous televised cake challenges, was a finalist for a Cake Masters award for best collaboration, competes and places regularly in cake shows across the country and contributes to many online cake collaborations.
Having majored in cartooning and illustration during art school, Jean brings her cartoony, pop, comic book style to her cake creations.  She loves to create fun and engaging cakes and pieces that "pop".  When people see one of her creations, they can say "Oh- that's a Jean cake!"
You can visit her website at  cakeswithcharacterbyjean.com  or you can find her on Facebook at www.facebook.com/momschap.
---