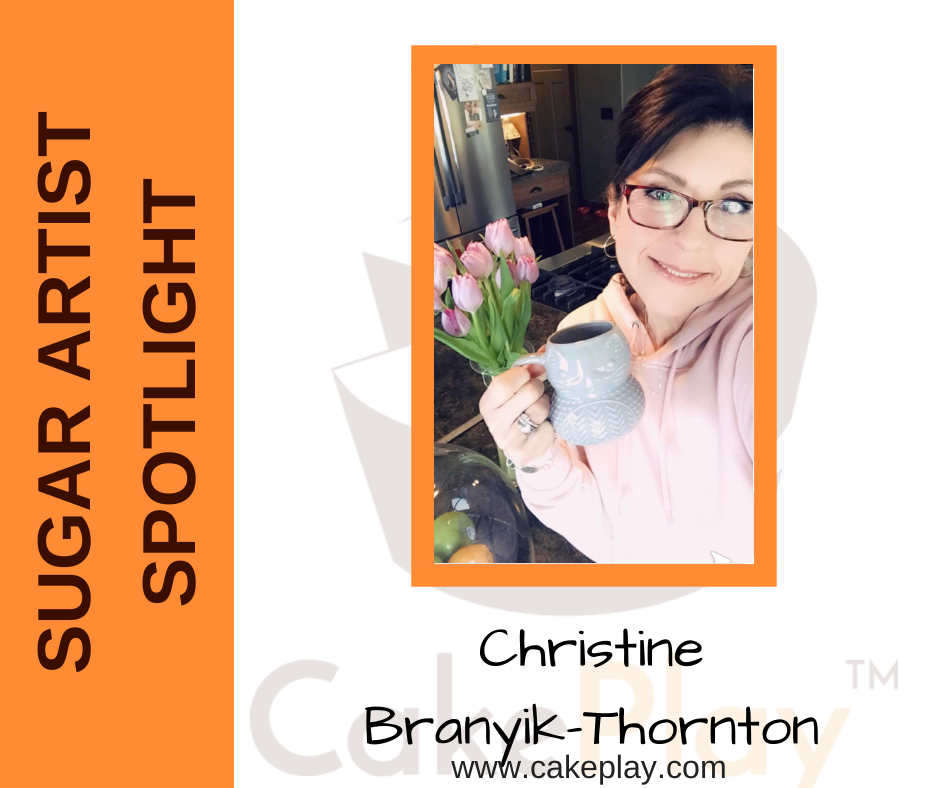 CakePlay Inc. and ManvsCakes recently had a competition entitled "Show Us The Love".  The rules were simple.  It had to contain isomalt and sprinkles.  The judges had fun reviewing the entries, we had hundreds of people vote for the winner, and we are happy to announce that it is Christine Branyik-Thornton who ran away with the $500 in prizes. 
Congratulations Christine! We thought you might want to know a little more about her!
Christine Branyik-Thornton is the owner and baker behind Chrissy's Good Food Cakery, located in the southernmost part of Saskatchewan, Canada. Along with 30 years experience in the scenic arts field of theatre, she is also an avid food blogger and recipe developer;  all of these combined and turned into Chrissy's Cakery just a short year ago.
Christine has loved getting her feet wet in every area of cake design, but is drawn to techniques that are theatrically inspired and in particular, she is drawn to sugar art. Each of her designs are inspired in consultation with her client and she takes great pride in designing her cakes to reflect the personalities and events that they created for.
Most people think that a cake business has to be based in a big city with a wide demographic, however, Chrissy's Good Food Cakery is located in a town of just over 700 people.  While she strives to bring cosmopolitan design ideas to her work, living a small-town life has given her a solid, grassroots background in old-time baked recipes, many of which are generations old. She is very grateful for the people who have supported her adventure whether they are customers, cake supply companies or even wineries and restaurants, for whom she creates custom recipes.
She was extremely thrilled to have been picked as the winner of Cake Play's recent "Show Us the Love" Sugar Art Competition. You can see more of her work on her Instagram page located at www.instagram.com/chrissysgoodfoodcakery
---