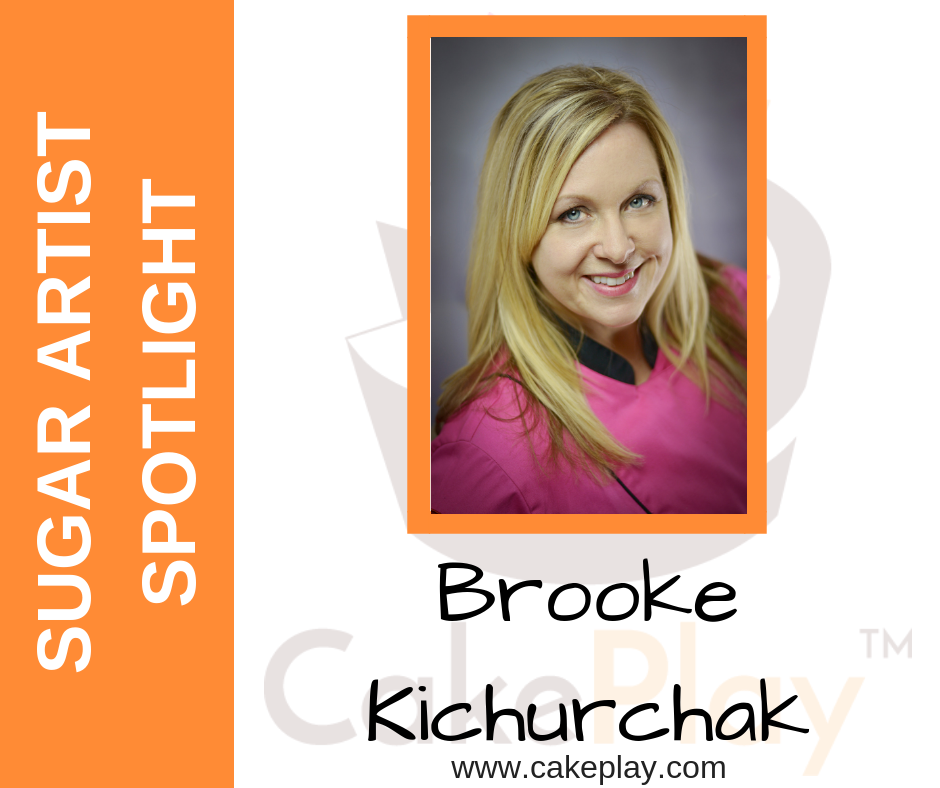 Brooke Kichurchak took a cake decorating class in 2002 so she could make a birthday cake for her son. She fell in love and never looked back.  She continued to take classes, some of them were with industry legends like Colette Peters, Toba Garrett, and Natalie Sideserf.  She honed these skills and ran a cottage based business called The Bee's Knees Custom Cakes where she was noticed by Food Network.
In October of 2016, she won Cake Wars.  Her Addams Family cake took home the prize.  While she competed admirably again the following year, someone else went home the winner.  The confidence in competing led her to her next adventure.
In 2017 she partnered with cupcake guru, Julie Neel, to open a retail bakery under the name of Sugar Hive.  Sugar Hive is located in Brunswick Ohio and specializes in gourmet cupcakes, custom cakes, cookies, and pies.
In addition, to paying attention to her growing and thriving business, she started a Facebook group for local cottage industry bakers.  She is very proud of this accomplishment because it is a very encouraging and supportive environment that has uplifted everyone involved.  Brooke is happiest when she sees everyone succeeding.
Please enjoy some of Brooke's work below.
---