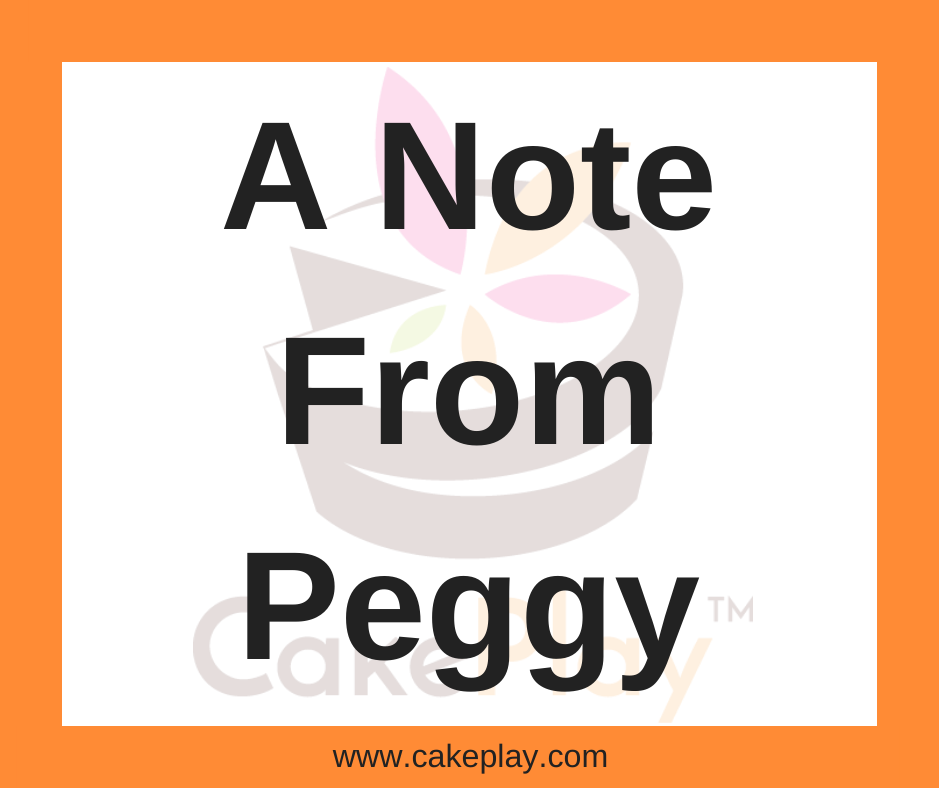 To All My Talented Sugar Friends and CakePlay Fans,
THANK YOU!
2019 has been a fabulous year at CakePlay and I want to thank you all for making it that way.  I appreciate each and every one of you!
I was excited to meet many of you at the shows and in my classroom. I had a blast watching you all having a great time seeing what you could do with isomalt, some of you for the very first time.
I was thrilled to see the support for the Gregorie Goel USA tour and humbled by the fabulous work you created with him.
I did a happy dance over every picture or your work you shared with me (please keep them coming!).
I am truly grateful for every package of nibs you purchased and every tool you acquired from CakePlay. 
To show this appreciation, I want to give you a heads up on CakePlay's fantastic deal for Black Friday/Small Business Saturday/Cyber Monday.  The sale will run on 11/29-12/2.
There will be free shipping on all orders of $50.00 or more that weekend and we will also be sending not one, but TWO FREE GIFTS with every purchase.  Because we believe in practicing safe sugar, we will include a package of gloves in every order!  "No gloves, no sugar love!"  There will also be an additional surprise gift, because, after all, who doesn't like surprises?
I wish you and your families the best this holiday season and I am cheering you all on for having the best year yet in 2020!
All My Best,
Peggy Tucker
---