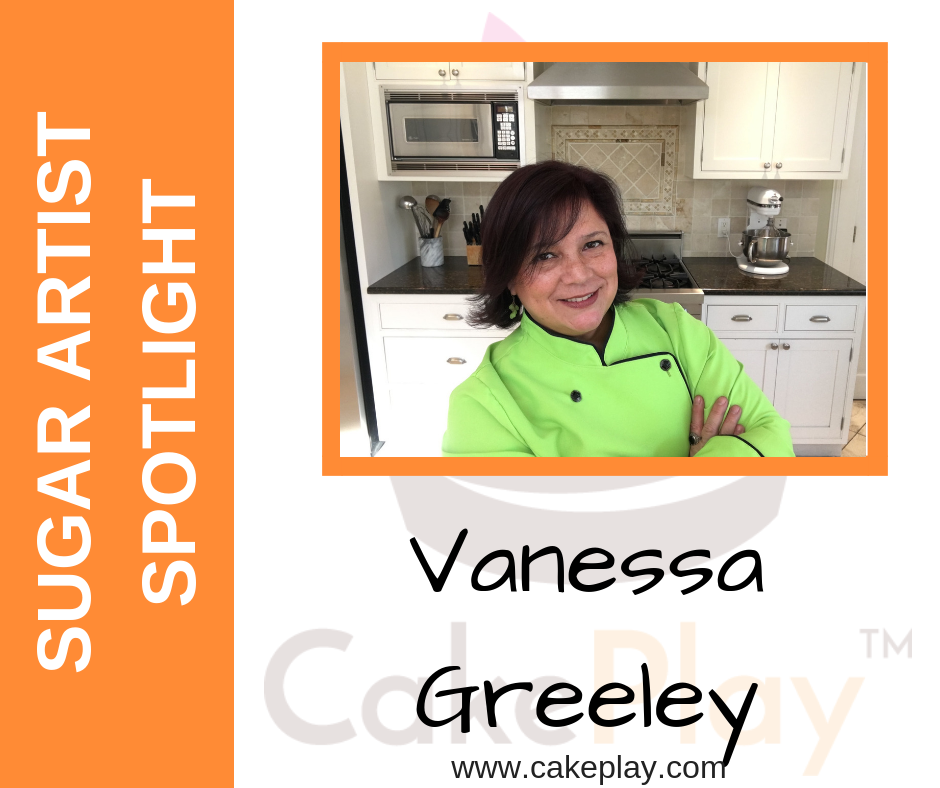 Chef Vanessa Greeley is a graduate of French Culinary Institute in New York.  Her accolades include winning top places at some of the most prestigious cake competitions in the country.  Her work has also been featured in numerous magazines and newspapers as well as on CBS News, NY1, Fox News, CNN, Reuters, and CNBC to name a few.
Vanessa made her TV debut competing in a live challenge for Wedding Cake Wars on WEtv.  She has been a guest chef on Telemundo's "Cooking with Susso" and on Univision's "Housewives of Connecticut".  She has also designed and created a chocolate dress for the Chocolate Fashion Show in NY since 2008 alongside Tony award-winning costume designers.
Vanessa loves competing on TV having earned second place on the "Chocolate Myths" episode of FoodNetwork's Challenge, and on the "When Toys Come to Life" episode of FoodNetwork's Sugar Dome.  Most recently you may have seen her on Cake Wars Christmas Special and Food Network's Gingerbread Giants Season 2.  When not competing, Vanessa enjoys teaching at her studio in beautiful Warwick NY.  She also serves as a judge at several cake competitions throughout the country and at the International Culinary Center in New York.
You can reach out to Vanessa at www.chefgreeley.com or on Facebook.
---