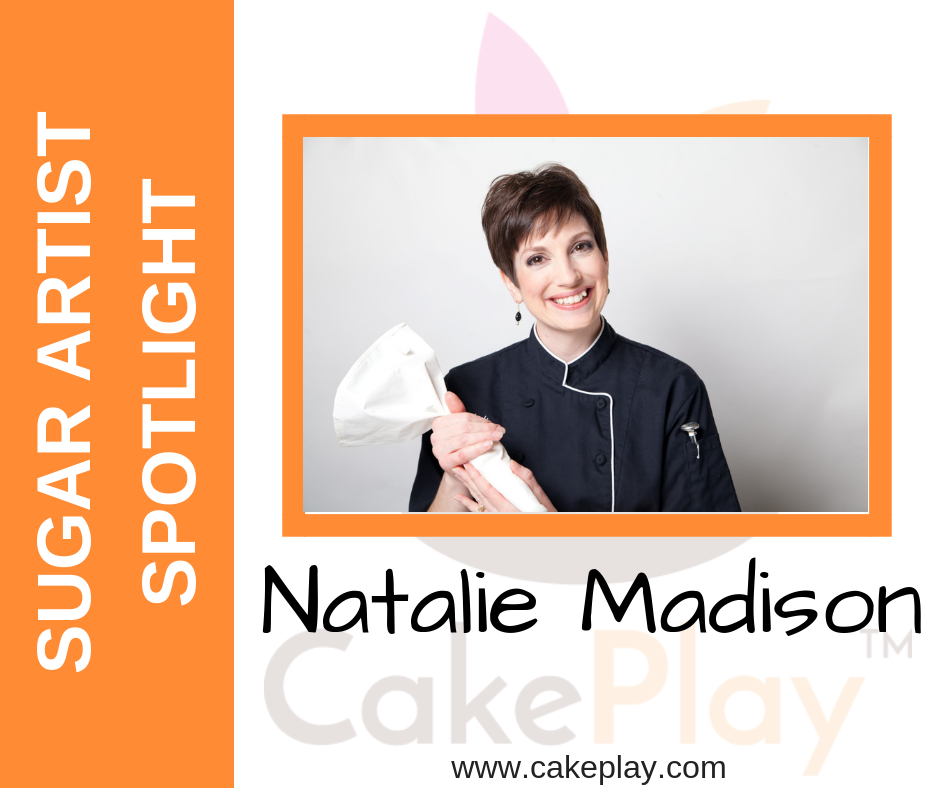 Art is in Cake, owned by Natalie Madison, started out as custom studio licensed bakery creating edible works of art.  Now we help others do the same by supplying the tools and tips of the cake and cookie decorating trade, and providing the classes to help others understand how to use those tools.
After 18 years of baking and decorating for others around the state, Natalie opened Natalie Madison's Artisan Cakes, LLC, a studio bakery in Little Rock, AR, January of 2013, to fill the need for highly detailed wedding cakes and 3D sculptural cakes.  The name was a bit of a mouthful, so recently she has rebranded to simply "Art Is In Cakes".  Natalie graduated from the University of Arkansas with a Bachelor's Degree in Art.  Besides working for local bakeries, she also spent several years at Dillard's, Inc., as an apparel and accessory designer, traveling the world, absorbing the art, cultures, and delicious cuisine from many different countries.  
Natalie uses her art and design background in all aspects of cake design. She looks for influence in art, through fashion, and in the patterns and objects in everyday life.  Her favorite subjects to recreate in an edible form?  Wildlife and animals.  From woodland creatures to bass fish to pups.  Her works have been published numerous times, both locally and internationally, and she's proud to be considered a professional in her industry.
After 5 years of licensed bakery ownership, in November 2016, Natalie began the steps necessary to open her own cake decorating supply store.  Using her vast knowledge of technique and tools for the job, Natalie now hand selects the perfect products for her storefront, known as "Art Is In Cakes, Bakery & Supply".
Natalie has officially hung up her baking hat (for the public sector), and the licensed bakery closed its doors November 2018 to allow her the freedom to focus all of her attention on the retail shop, the dedicated classroom, and the new generation of cake decorators needing support and tools.
While she may be retired, Natalie takes great pride in sharing her knowledge of cake design, and she works hard to stay up to date on the newest trends and coolest tools.
You can follow Natalie here:
In the meantime, enjoy some of her work below. 
---