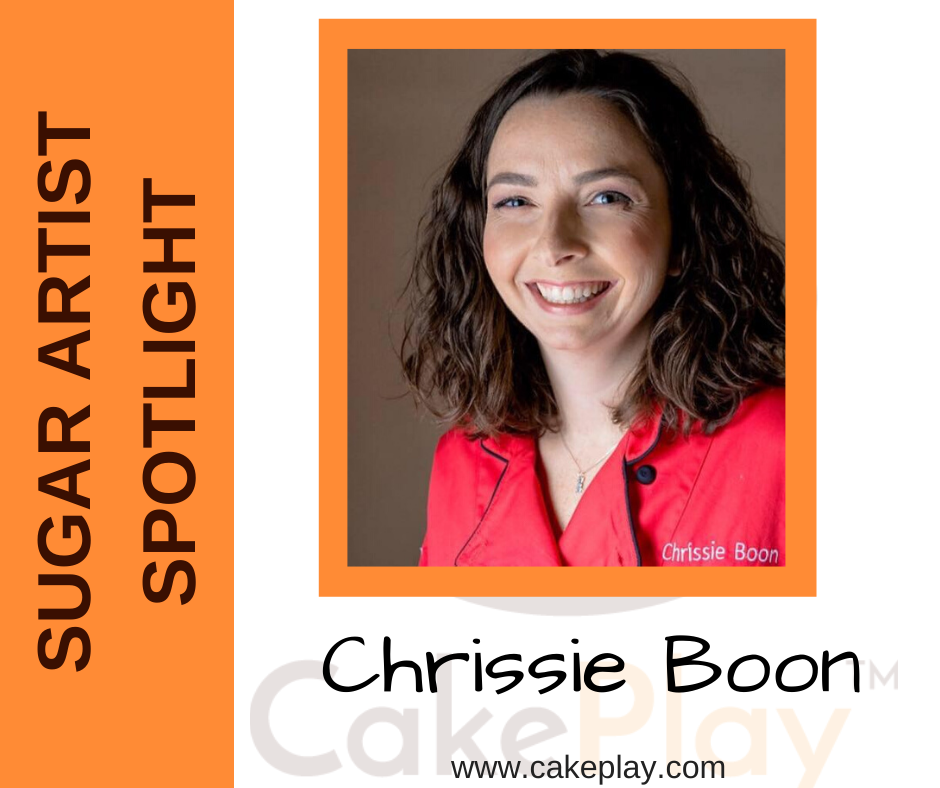 Chrissie Boon's interest in baking started early on with an easy bake oven. By the time she was in  high school she ran a small cookie business that had her doing thousands of cookies every Christmas from her parent's kitchen.   
It was only natural that she follow that love into a career.   Having discovered cake decorating part way though studying for a psychology degree in university Chrissie opened a custom cake shop her second year of university.   
That business is ever expanding and she is now the owner of Icing Inspirations and Too Nice to Slice in Ontario Canada where she teaches and hosts classes, creates custom cakes, and runs a small bakery - Sweets by Too Nice to Slice.  
As a busy mom of four kiddos who keep her on her toes, she loves showing them the sweeter side of life. As the director of Icing Smiles Canada, she also shows them how to give back. 
She loves to compete and was thrilled to place third runner up her first time entering the Oklahoma State Sugar Art Show.  The following year she took the second runner up prize. 
Chrissie loves spending time with her cake friends around the world teaching and judging at cake shows.   She believes the best part of the industry is the friends you make in it. 
Please enjoy some of her work!
---