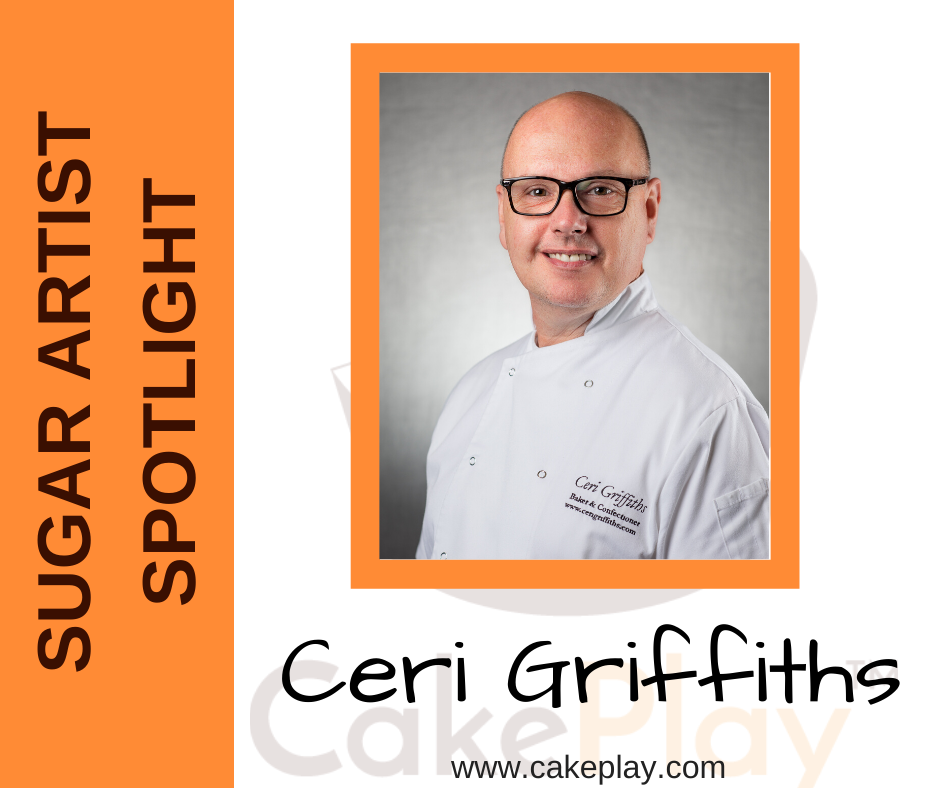 Award winning Author and Product Designer Ceri Griffiths is an International Teacher, Judge, Show host, and TV personality. Ceri graduated in 1980 from Cardiff College of bakery and confectionery with distinctions after completing his three year training. During this period he represented his college at various bakery and industry events winning cups, ribbons, and awards for his college.
As a proud recipient of the Oklahoma State Sugar Art Show medal of honor and winner of the 2018 Masters tiered wedding cake competition, Ceri continues to inspire students to aim higher whilst proving his own knowledge and skills are still current.
Traveling is now a major part of Ceri's life as he attends international cake shows as a judge, teacher and ambassador for his craft. To date, Ceri has written four books and collaborated on a fifth book with Squires Kitchen U.K, with his own book Border Inspirations 1&2 winning the Golden Tiers Literary Award in New York in 2017, whilst his silicon mold designs have been nominated and won various awards.
Ceri's youtube channel boasts over 36,000 subscribers and with the recent addition of his Ceri The Crafter playlist it's continuing to grow.
You can also connect with Ceri here: Facebook: Ceri's cake journey @CeriTheCake Ceri's craft journey @CeriTheCrafter
Enjoy a sample of his work:
---