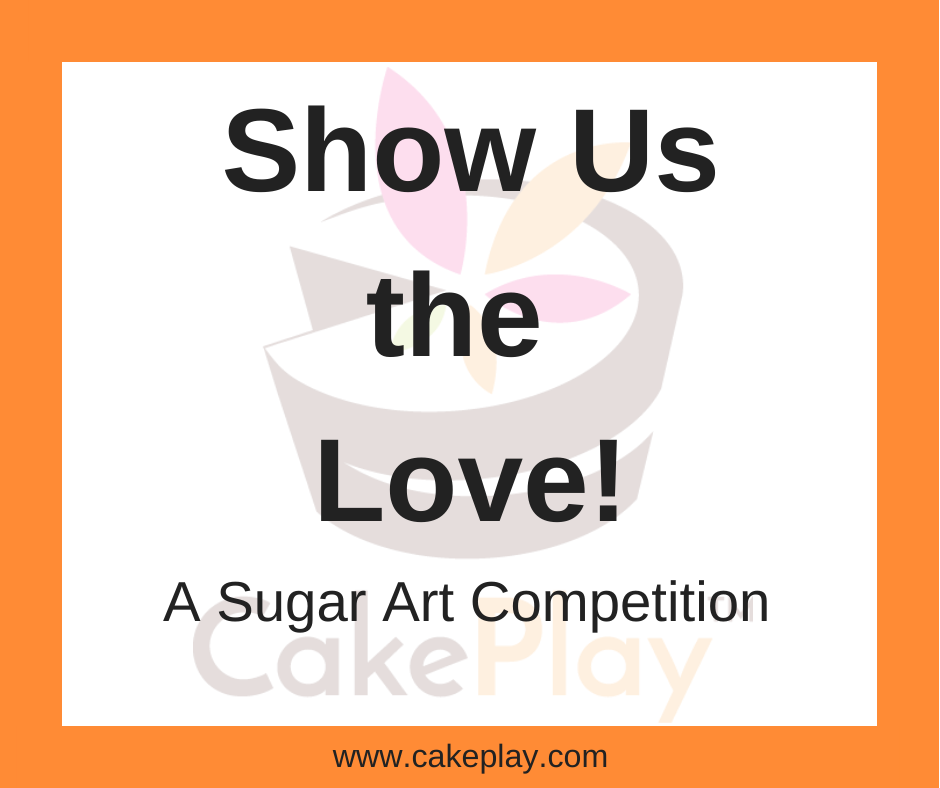 Show Us the Love!
A Sugar Art Competition
February is the month of love and CakePlay Inc. and Man vs. Cake are coupling up to bring you something exciting!
We are holding a competition that anyone in the world can enter from where ever they are.  We've kept it simple, we've kept it accessible,  and we have eliminated as many obstacles as we can so that everyone who wants to can participate.
 We want you to Show Us the Love and we have $500.00 in prizes for the winner!
Not only do we want you to Show Us the Love, we also want you to help us choose who gets the prize! We have two fabulous judges, Susan Trianos and Blaque Shelton, who will narrow down all the beautiful creations and chose the top three submissions.  Once they have picked the top three we will ask for your vote and your input to choose the winner!
Tell all your friends!
How to Enter/Rules to Follow
Create an edible sugar art piece, inspired by the phrase, "Show Us the Love!"
Each piece MUST be edible and MUST contain both isomalt AND sprinkles but may contain any other edible medium.
Upload 3 pictures: 1 of the entire piece and 2 detail pictures to Show Us the Love Facebook page before midnight (EST) on 3/15/2020.
Competitors may enter as many pieces as they want as long as they stick to the rules and each piece is uploaded to the Show Us the Love Facebook page  as its own entry.
What Happens Next
On 3/16/2020 Judges will evaluate all the pictures submitted on the Facebook page.
On 3/17/2020 The judges top 3 choices will be announced and a poll will be in effect to let the followers vote for their favorite entry until midnight (EST)  3/21/2020 .
On 3/22/2020, the winner of the poll will be announced with much fanfare and….
Then We…
Mail out the $500.00 in prizes
Applaud
Do the happy dance
Fist bump
Sing a joyous hallelujah
High five
Giggle with gladness
Wait to see what other magnificent creations you all come up with!
---