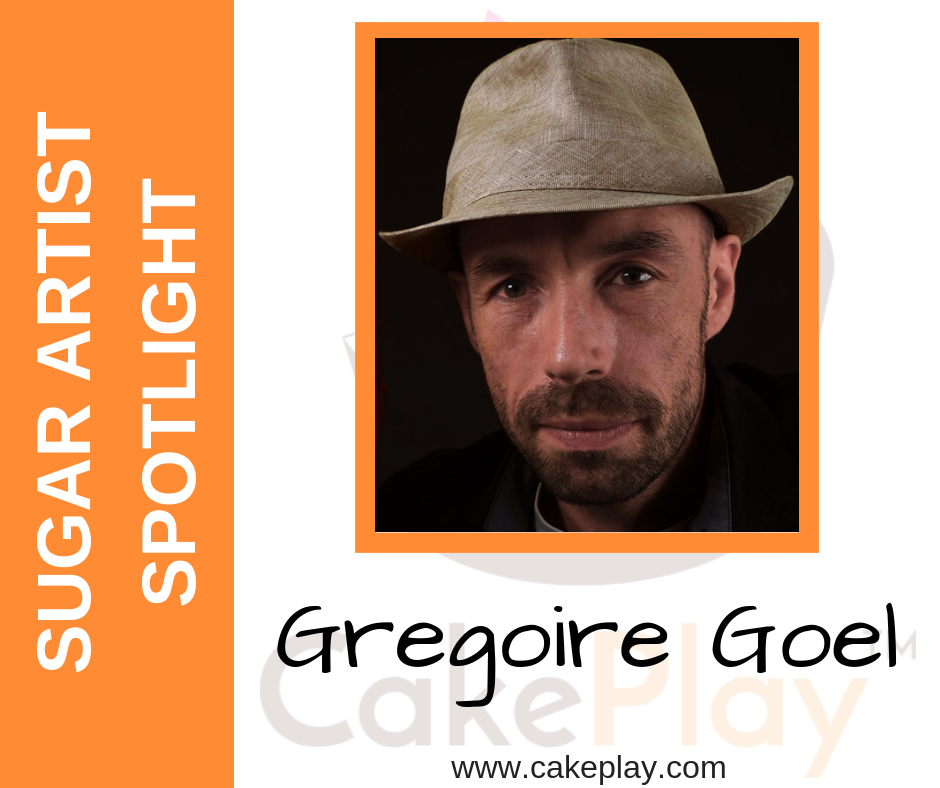 Here at CakePlay, the most rewarding thing is to see all the beautiful creations made by the hardworking sugar artists that cross our path.  We think we should share all of that with you! Once a month we will be sharing a sugar artist that amazes and delights us.  We hope that spotlighting this talent will delight and inspire you as well.
Gregoire Goel
The very first sugar artist we are spotlighting is Gregoire Goel, who hails from France.
In his studio, Grégoire Goel gives life to dazzling creatures that are unique and maybe a little magical. From sugar, an inert material, he gives birth to a universe that lives in his mind. Like a chemist, he colors molecules of isomalt. Like a sculptor, he gives form and expression. More subtly, the beings that he creates belong to him no more. They become part of our time and space, to captivate our sight. 
Please enjoy some samples of his work.  To see more or to get in touch with him, please go to his website at www.gregoire-goel.com
---