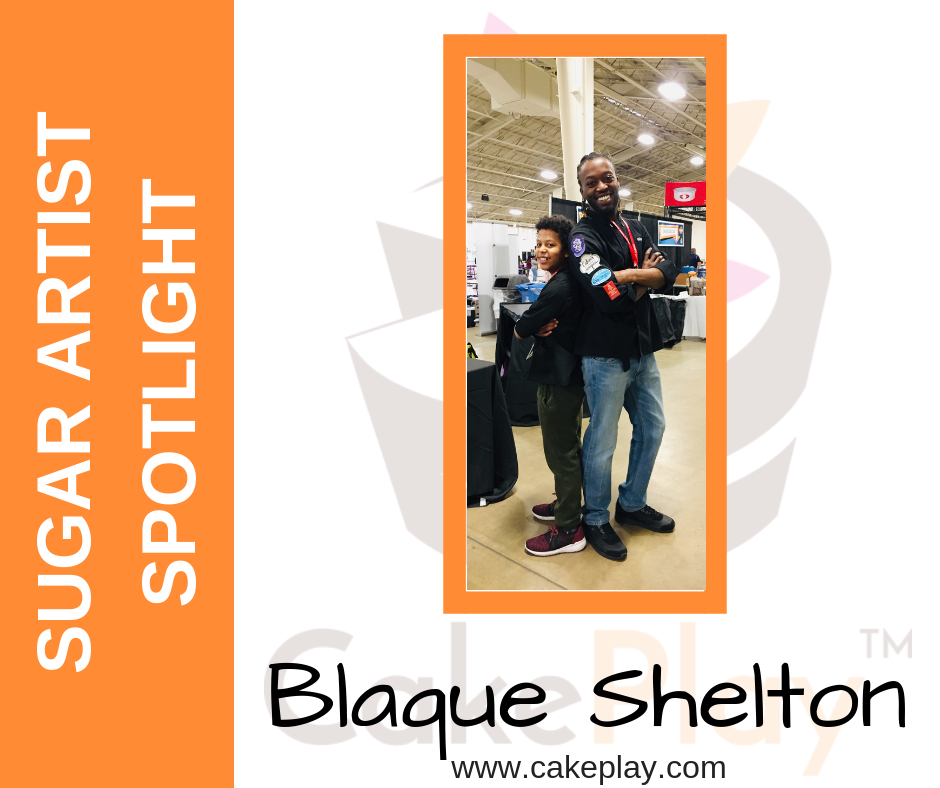 Born and raised on the south side of Chicago, Maurice Shelton, who would later commonly known as "Chef Blaque Shelton",  always had a passion for food and an eye for creativity.  Hailing form a diverse background in retail, management and programming, Maurice began exploring his culinary passion in 2006, when he enrolled in Chicago's Le Cordon Bleu School for Baking and Patisserie, building on the influences of his mom and grandmother.
In 2007, he decided to take his passion to the next level and started his bakery, Black Rose Pastries!  A skilled baker and sugar artist, Chef Blaque has traveled the world teaching and training, show casing his award winning signature style, blending realism and modern techniques to create show stopping masterpieces.
Chef Blaque has been featured in several publications and media outlets including The Northwest Indiana Times, The Maiami New New Times, Something Sweet (UK based magazine), Modern Luxury Chicago, and WCIU The Jam just to name a few.  Most recently, he and his partner were crowned Season 1 Champions for the Netflix Original Series: Sugar Rush.
Today, Chef Blaque continues to travel the world spreading his passion for sweet treats and confections.  He hopes his son Pierre continutes to express interest in the craft so that one day he can take over the reigns at Black Rose Pastries and continue making "Simply Delicious Incredible Edibles!"TM.
Please enjoy a few photos of his work below.  You can find more information on www.blackrosepastries.com , on Instagram @chefblaque, or on Facebook/blaqueshelton .
---