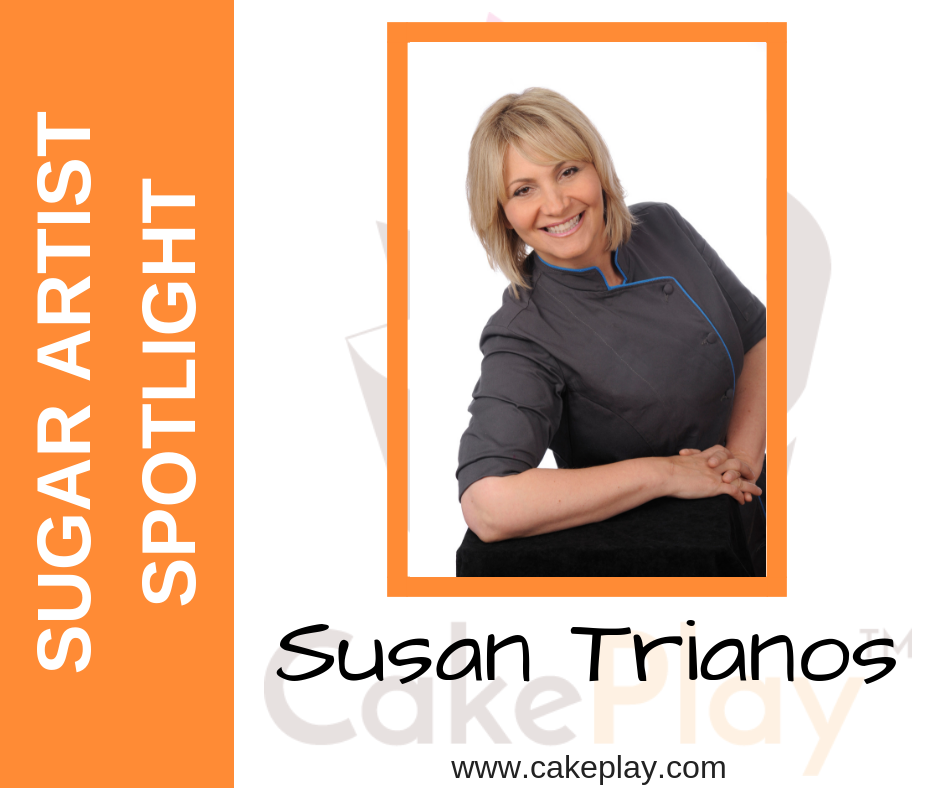 Susan Trianos is a talent that hails from Toronto.  She has been in the baking and cake decorating industry for over 30 years and it has been her only career.  She has owned a renowned bakery in her hometown, has worked for Wilton Industries, ran the Pillsbury test kitchen in Canada, and was also an instructor for a well known Confectionary Arts College in Toronto.
While Susan still creates edible art for her client base, she focuses her attention on her online school, Learn to Cake.  She comes from an era of cake decorating where there were limited tools, books, and no internet!  Decorators pretty much had to rely on what they could do with their hands , limited tools, and a piping bag. Much has changed since then and she does her best to keep up with the ever changing styles and techniques.  She often will take something old school and put a modern twist on it.  
After teaching for 21 years Susan believes that you can always learn more.
Enjoy her work below and visit her website learntocake.com or search for her on Facebook.
---